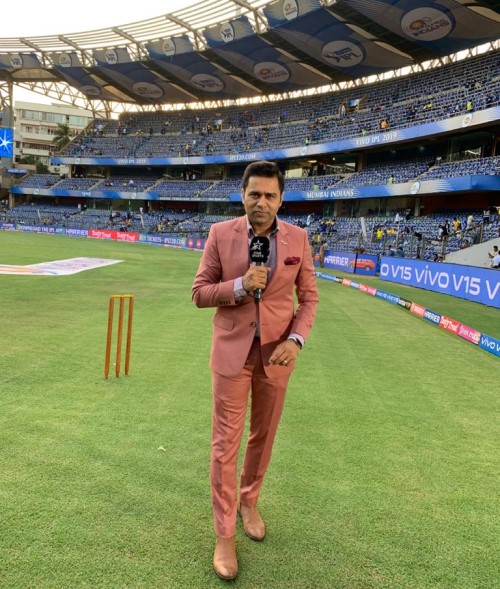 Introducing Aakash Chopra - The Voice of Cricket Expertise
When it comes to the game of cricket, one name stands out as the epitome of knowledge and insight - Aakash Chopra. A former Indian cricketer known for his defensive batting style and exceptional catching abilities, Aakash Chopra has transitioned into a seasoned cricket commentator and analyst, captivating audiences worldwide with his expert analysis and Hindi commentary on Star Sports Network Channels like Star Sports-1,1 Hindi, 2, and more.
Aakash Chopra's contribution to the cricketing world extends beyond his on-field achievements. Renowned for his compelling articles, he has been featured in prestigious books like "Rahul Dravid: Timeless Steel" (2012) and "Sachin Tendulkar: The man cricket loved back" (2014). Aakash Chopra's columns regularly grace the pages of Mid-Day and Cricinfo, offering readers a deeper understanding of the game.
In 2009, Aakash Chopra released his first book, "Beyond the Blues: A First-Class Season Like No Other," published by Harper Collins. This captivating diary chronicles his remarkable 2007-08 domestic season and garnered critical acclaim. Suresh Menon of Cricinfo hailed it as "the best book written by an Indian Test cricketer." Following its success, Aakash Chopra authored "Out of the Blue," a captivating account of Rajasthan's victorious Ranji Trophy campaign.
But Aakash Chopra's literary journey didn't stop there. He continued to enlighten cricket enthusiasts with two more remarkable books: "The Insider" in collaboration with ESPN Cricinfo in 2015 and "Numbers Do Lie" alongside Impact Index in 2017. Harper Collins has been the proud publisher of all his works, ensuring that fans and cricket aficionados have access to Aakash Chopra's wealth of knowledge.
Today, Aakash Chopra is a sought-after cricket commentator and analyst, captivating audiences with his deep insights, astute observations, and unmatched passion for the game. With his presence on Star Sports, Sony, and Sony Espn, he continues to elevate the cricketing experience for fans worldwide.
When you listen to Aakash Chopra, you're not just hearing a voice; you're embracing the wisdom of a true cricketing legend. Join us as we celebrate the remarkable journey of Aakash Chopra - the voice of cricket expertise.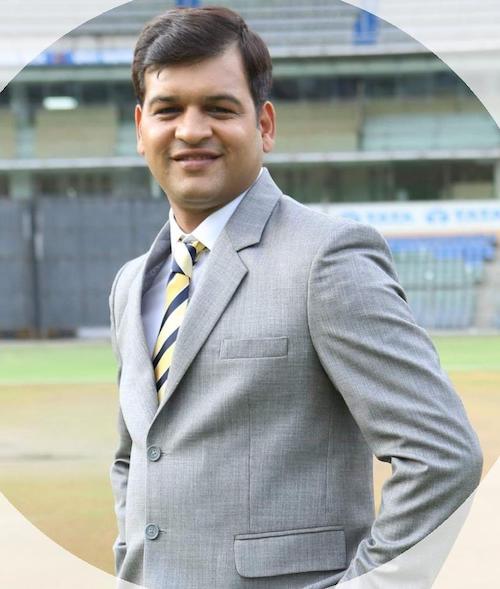 Introducing Samir Shah - The Driving Force Behind Z-Bat
Passion, expertise, and an unwavering love for cricket define Samir Shah, the driving force behind Z-Bat. As an accomplished electrical engineer and the manager of a well-established family business specializing in electrical, mechanical, and civil tools trading, Samir's commitment to excellence extends far beyond the boundaries of his professional life.
Samir's fervent passion for sports led him to establish Sporty Beans, a highly regarded sports academy catering to children up to 8 years of age. With a keen eye for detail, he also specializes in multi-purpose turf installations, ensuring that budding athletes have access to world-class sporting facilities.
However, it is Samir's deep-rooted love for cricket that truly sets him apart. A club-level cricket player himself, he thrives on the technical and analytical aspects of the game, constantly seeking ways to enhance players' performance and elevate their cricketing experience.
It is this relentless pursuit of excellence that inspired Samir to embark on the extraordinary journey of creating Z-Bat. As a certified bat expert, Samir's commitment to mastery led him to obtain certification from Australia, the epitome of cricketing excellence.
Samir's dedication to his craft, combined with his astute technical knowledge, serves as the bedrock of Z-Bat. Together with his business partner Harshal, he brings forth a brand that goes beyond manufacturing bats; it encapsulates the very essence of cricketing expertise and innovation.
With Samir at the helm, Z-Bat is poised to revolutionize the way bats are designed, manufactured, and tailored to individual players' needs. Samir's unrivaled understanding of the game and his relentless pursuit of perfection drive Z-Bat's commitment to delivering unmatched quality and performance.
Join us as we celebrate the remarkable journey of Samir Shah, a visionary who blends technical brilliance with an unyielding love for cricket. Experience the power of Z-Bat, where expertise meets passion, and the game is taken to new heights.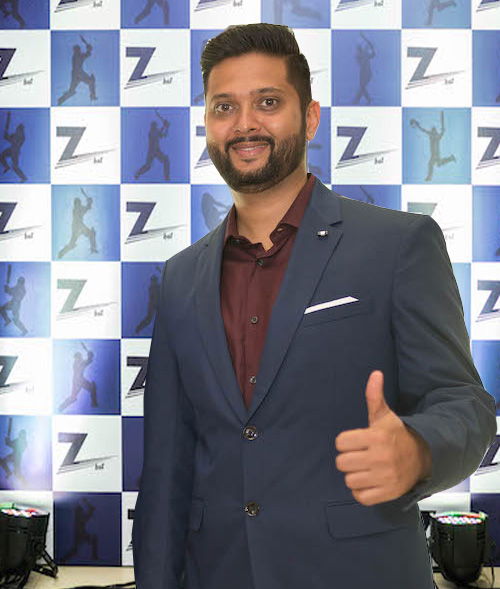 Introducing Harshal Shah - The Entrepreneurial Dynamo
Meet Harshal Shah, the second driving force behind Z-Bat and an embodiment of business acumen. With a Master's degree in Commerce from the esteemed University of Mumbai, Harshal's passion for entrepreneurship knows no bounds. For over 15 years, he has effortlessly managed three thriving brands, showcasing his exceptional skills in the business arena.
While Harshal's professional achievements are remarkable, his love for cricket has always burned brightly. As a club-level player, he understands the game's intricacies and has experienced first-hand the importance of top-quality equipment. It is this deep-rooted passion for cricket that ignites his entrepreneurial spirit, driving him to revolutionize the cricketing landscape.
Harshal's ability to blend his business expertise with his undying love for the game sets him apart. With an innate understanding of the executive aspects of the business, he possesses the vision and strategic mindset necessary to create innovative solutions that enhance the cricketing experience.
Now, Harshal Shah is channelling his entrepreneurial prowess into Z-Bat, a brand that aims to redefine the very fabric of cricket equipment. With Harshal at the helm, Z-Bat combines his business acumen with his cricketing expertise, resulting in a revolutionary range of bats that encapsulate unrivalled quality, performance, and innovation.
Join us as we celebrate Harshal Shah, the entrepreneurial dynamo behind Z-Bat. Experience the culmination of his passion, expertise, and relentless drive to elevate the game of cricket to unprecedented heights. Discover a world where business acumen meets cricketing excellence, and unleash your true potential with Z-Bat.